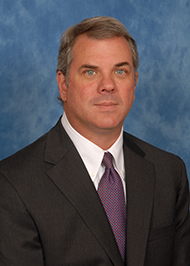 About Herb Taylor

Senior Vice President, Financial Advisor
Since 1992, Herb Taylor has offered his clients comprehensive financial planning and asset management. He believes that achieving investment goals can be done through a focused strategy and discipline. Herb's client base includes individual investors as well as corporations. His investment philosophy uses all aspects of financial strategies including retirement and education planning. Herb specializes in building and preserving wealth through a long-term investment strategy involving strict asset allocation and tax efficiencies to prepare individuals for the important life transitions leading to retirement and legacy planning. His mission is to provide comprehensive wealth management guidance using a consistent and conservative investment philosophy.
Herb joined B. Riley Wealth Management in August of 2001 from Morgan Keegan. He earned a Bachelor of Business Administration degree from the University of Mississippi. Herb is an active member of Christ United Methodist Church and the Eikon Ministries. He volunteers as a basketball coach at Christ United Methodist Church.
Contact Herb today to learn more about his services and how B. Riley Wealth Management can help you and your family reach your financial goals.